Need Help?
Got Questions?
PHONE CONSULTATION From Top New York
Estate Planning & Elder Law Attorney

A LEADER IN ESTATE PLANNING
Estate Planning Cases Served
Fast Turnaround & Client Support
Get The Help You Need Today!
The Law Offices of Vlad Portnoy, P.C. believe that every family deserves the strongest possible protection and the chance to control their money in later life - no matter what!
They are committed to listening to you with sensitivity and respect. For example, they'll aim to make sure that the money that you've worked all your life to save, is not taken from you in the event of nursing home care.

3 Good Reasons To Book or Call Now:

Discover how to legally protect money & assets

Be free from worry with an expert by your side

Vlad Portnoy is a real gem. Not only is he highly qualified and professional, but he has a great personality and is a pleasure to work with.
– Recent Google Review
Control your money with the strongest legal methods
All steps planned out perfectly
ROCK SOLID WILLS POWER OF ATTORNEYFLEXIBLE TRUSTSPROBATE RESOLVED FASTMEDICAID PLANNING
TOP NEW YORK

ELDER LAW

ATTORNEY
Not being in control of your money can have devastating effects on your life.

MEMBERSHIPS AND ASSOCIATIONS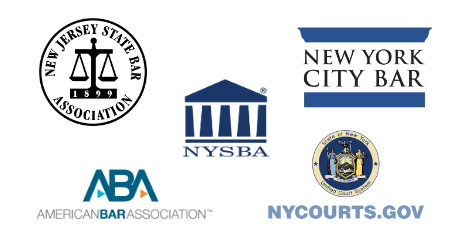 Not being in control of your money that you've worked all your life to save can have a devastating effect on your life. For example, if you've not prepared, you may lose nearly everything to pay for nursing home care.

Law Offices of Vlad Portnoy's ability to listen to you, map out a financial strategy and follow through with aggressive advocacy is invaluable in securing your constitutional rights.
For more than 30 years, Law Offices of Vlad Portnoy, P.C. have protected countless families and their hard-earned money from unexpected events.
"I treat my clients with dignity
and respect while ensuring they are in full control of their money and assets in later life."

Law Offices of Vlad Portnoy, P.C.
SOPHISTICATED ESTATE PROTECTION
Estate planning can be complex and attorney Vlad Portnoy knows that time is of the essence in these matters. That's why he gets to work immediately to gain a thorough understanding of the details and the situation you're facing. Even the smallest detail can be the key to dramatically affecting how your money is protected. Law Offices of Vlad Portnoy, P.C. will leave no stone unturned in ensuring that your family's money is safe. He will package your estate so if anyone challenges it you'll have nothing to worry about.
EXPERIENCED ELDER LAW ATTORNEY
When your money is at stake, you don't want an attorney who deals with just a few estate planning or elder law cases each month. The protection of your finances, especially when it comes to having them exempt from being used to pay for care in later life is why you need a lawyer with substantial elder law experience. Attorneys at Law Offices of Vlad Portnoy, P.C. have that experience for those in New York, New York and the surrounding areas.
They make sure that you thoroughly understand the complicated tax, financial and legal terminology and concepts by using plain English at all times.
Law Offices of Vlad Portnoy, P.C. know that it's important for you to find the right attorney when you're worried about protecting your money. That's why they offer a PHONE CONSULTATION so you can get clear about your options. You'll have the opportunity to talk to Vlad and his team about your estate planning story, hear your options, and decide that they're the lawyers to protect your family's estate.
Copyright © 2023. All rights reserved.